Over 19,000 residents have evacuated their homes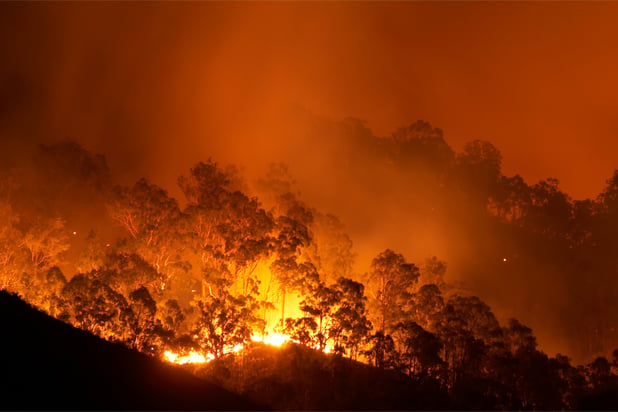 Catastrophe & Flood
By
Mika Pangilinan
Health insurers have taken special measures to support those who have been displaced by the recent wildfires in Alberta.
The wildfire situation in the province has continued to escalate as fire officials declared more fire evacuation orders over the weekend.
More than 19,000 residents have been ordered to flee their homes as of Sunday afternoon, according to a report by CBC News, as officials revealed in a briefing that there are 87 active wildfires in the region, with 24 being classified as out of control.
In response to this crisis, the Canadian Life and Health Insurance Association (CLHIA) has announced that health insurers are prepared to support health plan members who may have lost or left behind their insurance information due to the fires.
According to CLHIA, residents impacted by the wildfires who need access to their insurance information in order to replace prescription drugs or other medical items may contact their insurer for assistance. They can refer to CLHIA's member list to find the contact details of specific insurers.
Additionally, the Government of Alberta is providing up-to-date information regarding the fires and any health-related questions on its website.
During their Sunday briefing, Alberta fire officials said that unrelenting heat and powerful winds have made the fight against the wildfires extremely difficult.
Josee St-Onge, wildfire information officer with the province, also cautioned that the situation is bound to become more difficult.
"Our peak burning period, which is when the temperatures are at their highest and the fuels are at their driest, is still in front of us," St-Onge said, per the CBC News report. "We are using all of the resources at our disposal to fight these wildfires and keep people in communities safe."
The latest communities to be placed under evacuation orders are Rainbow Lake, Leduc County, and Sturgeon Lake Cree Nation, according to Alberta Emergency Management Agency executive director Colin Blair.
What are your thoughts on this story? Feel free to comment below.
Keep up with the latest news and events
Join our mailing list, it's free!
link