Welcome back to Diagnosis, a vertical that focuses on the crossroads of health care policy and politics.
— Sanctioned —
Florida Medicaid officials have sanctioned a Medicaid managed long-term care plan, according to a review of the state website.
The Agency for Health Care Administration (AHCA) compliance dashboard shows the state-sanctioned Florida Community Care sometime between Oct. 1 and Dec. 31, 2022.
The website doesn't show a financial penalty for the sanction and does not offer any other details. AHCA Communications staff did not respond Tuesday to Florida Politics' request for information.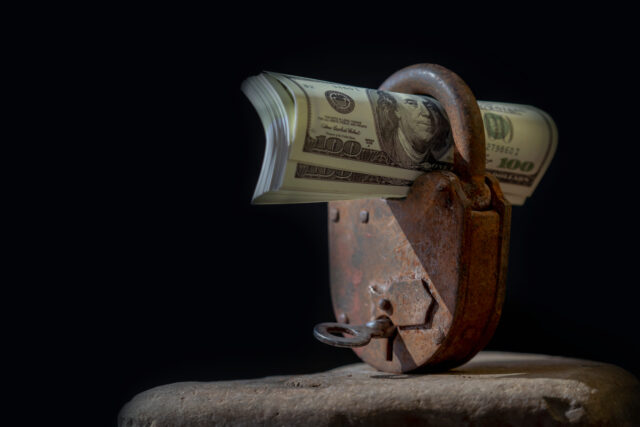 Florida Community Care told Florida Politics Tuesday the sanction stemmed from a reporting-related issue and that it wasn't related to the delivery of health care services to any of its 21,685 long-term care-plus enrollees.
According to the agency website, sanctions are levied when the state finds the managed care plan violated the contract or discovered the managed care plan was non-compliant with the contract.
Sanctions can include monetary fines, enrollment freezes, or temporary management of the plan.
Florida Community Care said it is debating whether to challenge the agency's sanction saying, "we are considering all our options."
Florida Community Care is the only managed care plan to be sanctioned during the state fiscal year 2022-2023 and is the second managed care plan to be sanctioned in the current contract period.
Sunshine Health Plan, the largest Medicaid HMO in the state, has been sanctioned twice in the current contract period according to the state's website.
AHCA sanctioned Sunshine in the Winter of 2019 but there was no penalty associated with the sanction AHCA levied the second sanction and a $9,092,025 penalty, during the Spring of 2022 for not promptly paying providers' claims.
It was the largest penalty the state has ever assessed a plan.
I welcome your feedback, questions and especially your tips. You can email me at [email protected] or call me at 850-251-2317.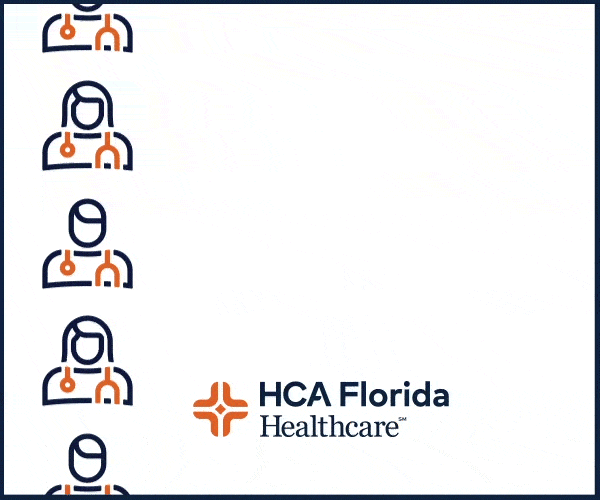 — More plan action —
While Florida Community Care was the only managed care plan sanctioned by the state for the second quarter of state FY 22-23 there were 57 "final actions" that resulted in $257,250 in liquidated damages.
Florida Community Care and UnitedHealthcare each had seven final actions taken against them for the second quarter that resulted in liquidated damages. United Healthcare had $61,000 in liquidated damages assessed against it and Florida Community Care had $17,000 in liquidated damages for the three-month period.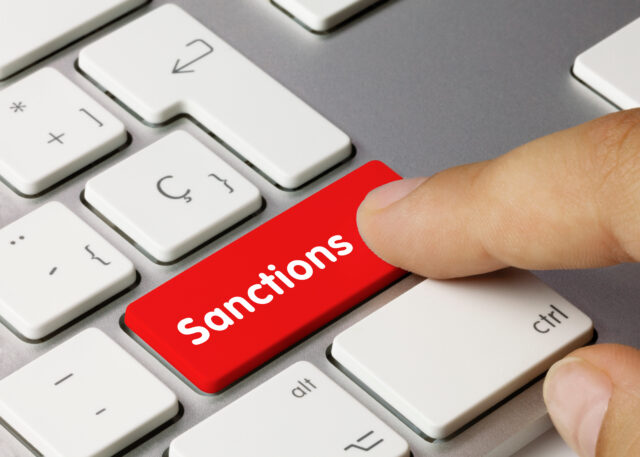 The state assessed Liberty, a managed dental plan, $1,250 in liquidated damages for two final actions. The $1,250 was the smallest amount of liquidated damages assessed for the quarter.
In all AHCA has assessed $453,000 in liquidated damages for 79 final actions (which includes the sanction) in the first six months of state FY 22-23.
AHCA has levied $40,771,386 in total dollar sanctions for 752 final actions since the start of the current Medicaid managed care contracts.
A review of the data shows that "network adequacy standards" top the list of reasons the state takes action against managed care plans. There have been 108 final actions related to managed care plans network adequacy standards with $2,107,225 in liquidated damages being assessed by the state.
Failing to properly report encounter data is the cause of 101 final actions against the plans. Liquidated damages for encounter data reporting totaled $238,000.
— Almost here —
It took nearly three years, but patient safety surveys are coming.
Staff at Florida hospitals and licensed ambulatory surgical centers (ASC) will soon be asked to fill out patient safety surveys inquiring about the quality of care provided at the facilities and the safety-related beliefs and attitudes of managers and supervisors.
AHCA finalized the hospital and ASC surveys, as well as the instructions needed to submit the surveys to the state, in a new Rule that takes effect Jan. 26.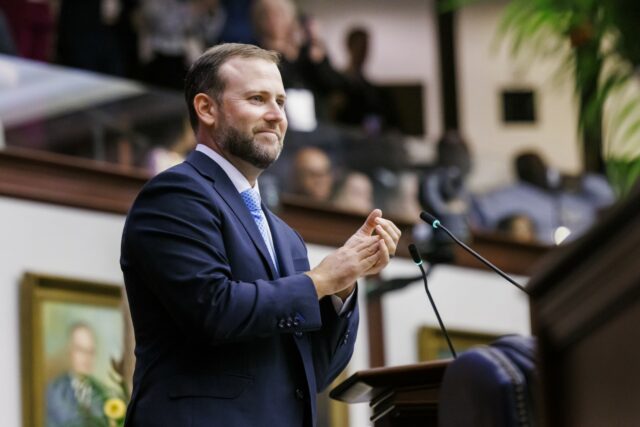 Patient safety surveys can help identify organizational conditions that can lead to adverse incidents and patient harm. Championed by former House Speaker Chris Sprowls, the Legislature passed a bill in 2020 requiring hospitals and ambulatory surgical centers (ASCs) to survey their staff every other year. The bill required AHCA to use the Hospital Survey on Patient Safety Culture survey developed by the Agency for Healthcare Research and Quality (AHRQ) as a starting point for the state-mandated survey. But the law directed AHCA to modify the state's survey to include specific information.
AHCA customized the hospital survey to include questions that will generate specific data including whether staff would seek care at the facility. AHCA also was authorized to customize the hospital survey to allow staff to disclose whether they work in a pediatric cardiology care unit or a pediatric cardiology surgical services unit.
The ASC survey also asks staff whether they would seek care at the facility.
AHCA will compile and publish safety culture survey data for each hospital and ASC, in the aggregate and by composite, measures will be published.
— Voluntary, binding —
St. Vincent's Medical Center will pay $484,289 in damages to settle claims that it allowed orthopedic surgeon David Heekin M.D. to perform complex surgical procedures despite knowing he was mentally and physically impaired.
A state arbitration panel this week awarded Miguel Calderon and Zaida Calderon $231,621 to cover past and future medical expenses and $187,600 in noneconomic damages for the loss of capacity to enjoy life. Additionally, arbitrators awarded the Calderons $63,168 in attorneys' fees.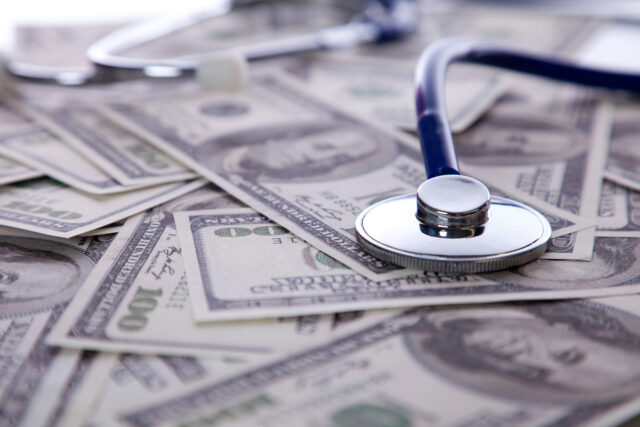 St. Vincent's also was ordered to pay $19,125 to the two arbitrators who settled the suit.
Calderon alleged in a lawsuit that St. Vincent's Medical Center did not provide Miguel Calderon appropriate care and that the hospital. Heekin performed surgery even though senior management was allegedly aware that Heekin was affected by progressive supranuclear palsy in 2016.
Hundreds of malpractice claims have been filed against Heekin, the Heekin Clinic and St. Vincent's Medical Center according to media reports.
St Vincent's Medical Center requested Calderon's lawsuit be settled via voluntary but binding medical malpractice arbitration which is allowable under state statutes and the Calderons agreed.
The arbitration panel is composed of three arbitrators, one selected by the claimant, one selected by the defendant, and one an administrative law judge.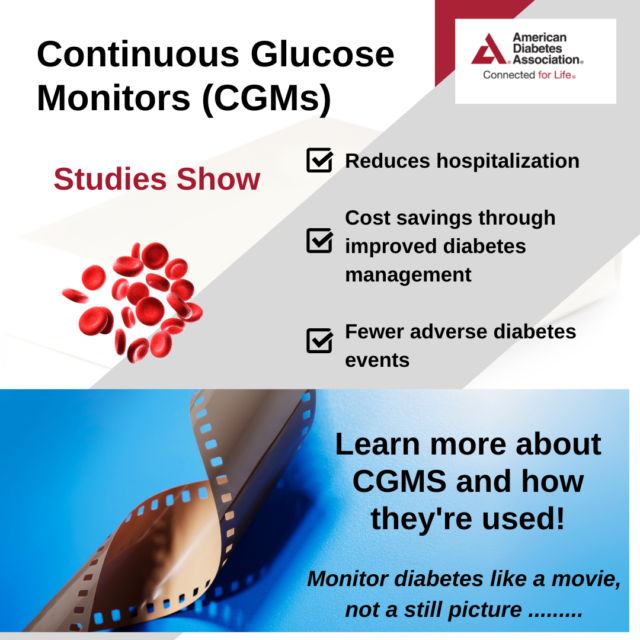 — Leading the pack, again —
Florida once again leads the nation in Obamacare enrollment with more than 3.15 million residents securing subsidized coverage on the federal health insurance exchange since the 2023 open enrollment kicked off on Nov. 1.
Nationwide, about 15.9 million people had selected an Obamacare plan as of Jan. 7, the federal data show. That's about 1.8 million more people — a 13% increase — in enrollment from this time last year. About 3.1 million people, or 20% of enrollees, are new to the program and didn't have Obamacare coverage last year.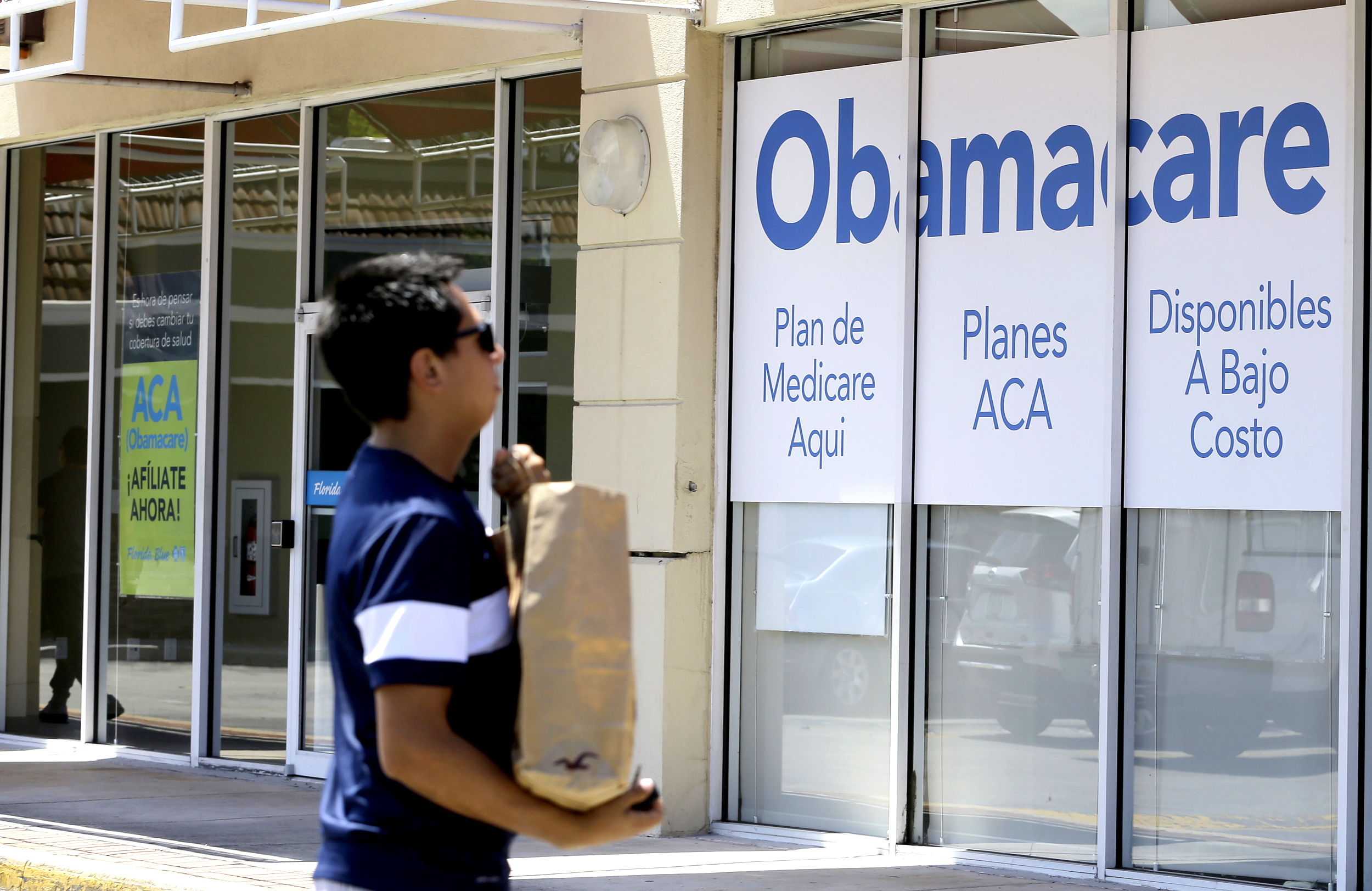 "The Biden-Harris Administration has made expanding access to health insurance a key priority, and we are thrilled to see so many Americans enrolling in Affordable Care Act plans this year," said HHS Secretary Xavier Becerra said in a prepared statement. "Thanks to President Biden's Inflation Reduction Act, four out of five HealthCare.gov enrollees can find coverage for $10 or less. There are only five days left in Open Enrollment: do not miss your chance to enroll in high-quality, affordable health care. Start the new year off right and visit HealthCare. Gov today."
Florida is one of 33 states that did not create a state-specific enrollment platform for residents to shop for health plans and relies, instead, on the federal marketplace website HealthCare.gov. Seventeen states and the District of Columbia developed their own enrollment platforms.
As of Jan. 7, Florida enrollment far outpaces that of any other state. Texas is a distant second behind Florida with 2,323,201 of its residents enrolling in a plan.
Open enrollment for 2023 ends Jan. 15.
— Heard it here first —
Feb. 10. Tallahassee.
That's when the state's newly revamped medical boards will hold another meeting on proposed rules that restrict or limit transgender children from receiving gender-affirming care.
The state announced the meeting Monday. Diagnosis first reported the state would schedule another meeting Dec. 19.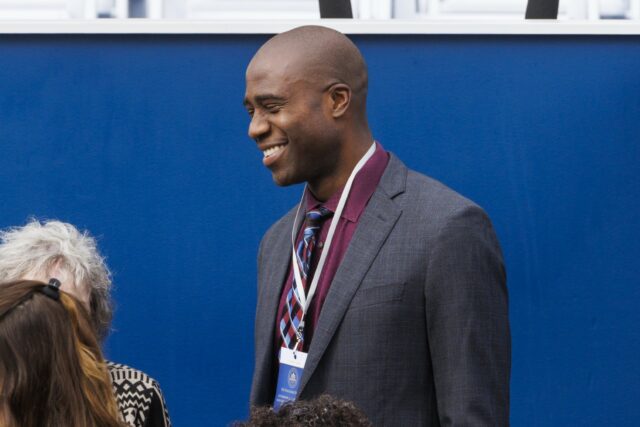 The Board of Medicine agreed to alter the standard-of-care rules to ban doctors from performing gender-confirming surgeries on anyone under 18 and from supplying puberty blockers and hormones to anyone under 18, a position that Florida State Surgeon General Joseph Ladapo advocated.
The Board of Osteopathic Medicine agreed to propose a rule that would allow osteopathic physicians to treat patients with puberty blockers and hormones if the patients agreed to take part in Institutional Review Board-approved, investigator-initiated clinical trials at one of Florida's medical schools.
Since then, Gov. Ron DeSantis has appointed new members to the Boards.
DeSantis appointed Gregory Coffman, a pediatrician at Orlando Health Physician Associates, and Matthew Benson, a pediatric endocrinologist at Nemours Children's Health to the Board of Medicine. Both members have weighed in on the debate over the types of treatment offered to minors and their appointments to the board have been criticized by proponents of transgender care.
In September, Coffman, who has practiced for 28 years, sent comments to the Board — when it was considering its new rules — saying he was "gravely concerned" about gender-affirming care.
"I have never had any discussions with parents regarding their children's gender identity until the past 2 to 3 years," Coffman wrote. "This explosion of gender dysphoria came out of nowhere and is very much a socially driven issue. I know that some children truly struggle with gender dysphoria, but, for most, it is transitory."
Coffman added that "giving a child the power to make a life-altering decision at such a young age is malpractice."
Benson, who is also an assistant professor of pediatrics at Mayo Clinic College of Medicine in Jacksonville, has raised questions about gender-affirming care, including signing an open letter that said the use of puberty blockers should be limited to just research.
"Without much data, it's hard to make a conclusion that we're doing the right thing," Benson told The New York Times in a November article about the use of puberty blockers
That letter, signed by Benson, was also signed by Monica Mortensen, a pediatric endocrinologist who DeSantis appointed to the Board of Osteopathic Medicine in early December.
Tallahassee physician Gregory Williams and Winter Park consumer advocate Chris Creegan also were appointed to the osteopathic board.
— RULES —
The Board of Hearing Aid Specialists has withdrawn its proposed amendment to Rule 4B6-6.001 regarding 30-Day trial periods. More here.
The Department of Financial Services proposes amending Rule 69L-3.009 to allow correctional officers to qualify for workers' compensation benefits for the treatment of post-traumatic stress disorder. More here.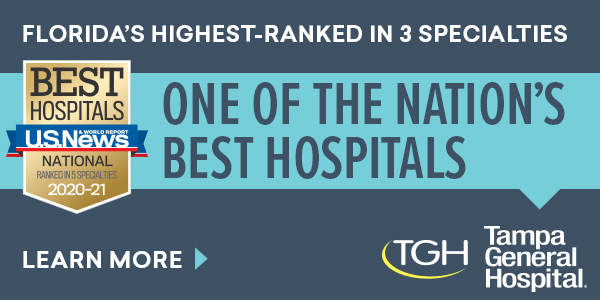 — ETC. —
— The new Baptist Hospital behavioral health unit child and adolescent wing is being named in honor of Joel and Wendy Smith's recent gift. "We are deeply grateful for this amazing gift from Joel and Wendy," said Mark Faulkner, president and CEO, Baptist Health Care. "Their understanding of our community needs combined with their commitment to making a difference in the lives of others, especially for children in need of behavioral health care, is truly inspirational."
— Rep. Kat Cammack introduced a bill outlawing terminations when a fetus is birthed after abortion attempts. The Gainesville Republican said in such situations the same right to life should be afforded as to any newborn. "The Born-Alive Abortion Survivors Protection Act is a key part of Republicans' promise to the American people to uphold the value and sanctity of life," said Cammack, who has also backed similar bills in prior sessions but sees a clear path to passage now.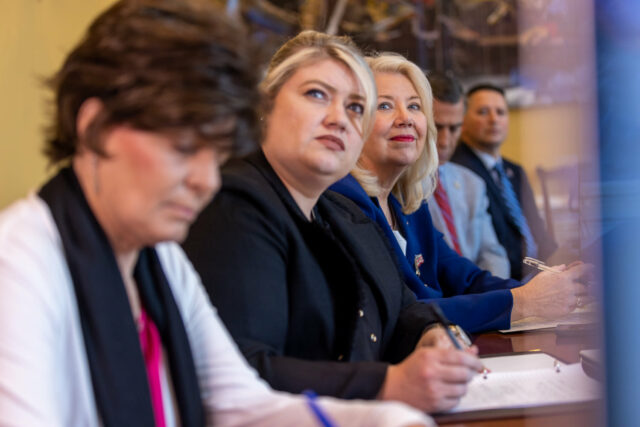 — The Accreditation Association for Ambulatory Health Care (AAAHC) has accredited Healthcare Network. Launched from two small trailers in Immokalee Healthcare Network now is a comprehensive network of providers located throughout Collier County. Primary health care services include family care, obstetrics and gynecology, pediatrics, senior care, and pharmacy as well as dental care and integrated behavioral health for both adults and children. "The AAAHC accreditation process is important to ensure the continued growth and success of Healthcare Network," said Healthcare Network President and CEO Jamie Ulmer. "Pursuing accreditation demonstrates our commitment to providing the highest levels of quality care to our patients, and the same high level of quality in our business practices. I am extremely proud of the entire Healthcare Network Team for their dedication to upholding the principles of quality improvement for our patients and community."
— LOBBYING —
— Karen Murillo registered to lobby for AARP Florida.
— Anthony P. Carvalho registered to lobby for Adelanto HealthCare Ventures, LLC.
— Mercer Fearington Jr. registered to lobby for Advantage Behavioral Health Services.
— Jason Allison and Robert Hosay registered to lobby for Aetna, Inc.
— Ryan Schiff registered to lobby for the Alzheimer's Association.
— Richard Heffley registered to lobby for the American Cancer Society Cancer Action Network and its affiliates.
— Joel Overton and Adam Roberts Sr. registered to lobby for Apalachee Center, Inc.
— Keith Wood registered to lobby for Astellas Pharma U.S., Inc.
— Rachel Cone and R. Paul Mitchell registered to lobby for Autism Speaks.
— Cone also registered to lobby for Bamboo Health.
— Gabriela Navarro registered to lobby for Banyan Health Systems, Inc.
— Jose Diaz registered to lobby for Baptist Health South Florida.
— Joel Overton registered to lobby for Baxter Healthcare Corporation.
— Jason Rodriguez registered to lobby for BayCare.
— Nathan Landsbaum and Trevor Mask have registered to lobby for Centene Corporation
— David Browning registered to lobby for Century Ambulance Service
— James Card and Ashley Ellis Spicola registered to lobby for Chrysalis Health.
— Card and Samantha Ferrin have registered to lobby for Elevance Health and its affiliates.
— J. Keith Arnold registered to lobby for Collier Health Services Inc. of Immokalee.
— Melissa Akeson registered to lobby for Community Based Care of Central Florida.
— Erica Chanti registered to lobby for Community Health of South Florida.
— Chanti also registered to lobby for the Florida Association of Nurse Anesthetists DBA Florida Association of Nurse Anesthesiology.
— Jack Cory registered to lobby for Community Mental Health Providers Association.
— Brooke Flaherty Tiner registered to lobby for CVS Health.
— Joel T. Overton registered to lobby for DentaQuest.
— Gangul Gabadage and Charles Smith have registered to lobby for the Department of Health
— Anthony Carvalho registered to lobby for the Florida Association of Children's Hospitals
— Robert Holroyd registered to lobby for the Florida Association of Genetic Counselors
— Melissa Akeson and Card have registered to lobby for the Florida Association of Health Plans.
— ROSTER —
— Jarret Dreicer, FACHE, MHA, was named president of Baptist Beaches after former president Joe Mitrick retired after serving 28 years with Baptist Health.
— Iahn Gonsenhauser, M.D., is Lee Health's new chief medical officer. In his role, Gonsenhauser will supply oversight and strategic direction for 2,400 employed and independent physicians, and advanced providers on the health system's medical staff.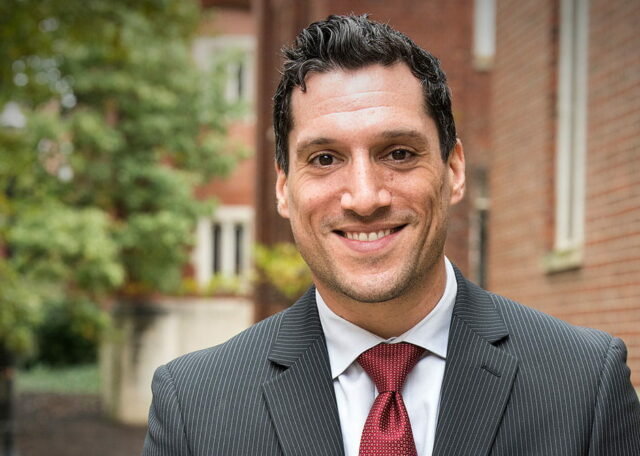 — Nathalia Velasquez, M.D., was named the co-director of the Endoscopic Skull Base and Pituitary Surgery Program at Cleveland Clinic Weston Hospital. Board-certified in otolaryngology, head and neck surgery, Velasquez has published over 25 peer-reviewed articles and holds professional memberships in the American Academy of Otolaryngology-Head and Neck Surgery; American Rhinologic Society; American Academy of Otolaryngic Allergy; American College of Surgeons; and North American Skull Base Society.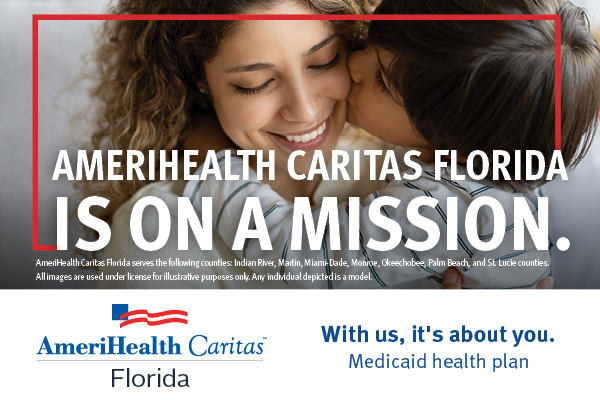 — ICYMI —
In case you missed them, here is a recap of other critical health care policy stories covered in Florida Politics this past week:
— Another doctor in the House? Dr. Stephen Pyles hasn't run for office before. But he's considered it many times. Community leaders approached him in the early 2000s, during Gov. Jeb Bush's administration, about an open seat in the state Senate. The Ocala Republican declined. "I decided not to do it, and I always regretted not doing that," he said. "When I heard about this opportunity, I thought maybe it's time."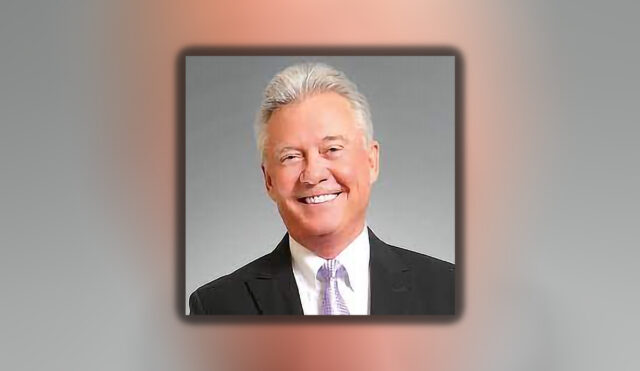 — They're back: AARP Florida will use upward of 100 member volunteers throughout the 2023 Legislative Session to meet with elected officials. It's the first time the association will bring its volunteer members to the Capitol since the pandemic.
— Baby friendly: Florida courthouses would be required to have lactation spaces for members of the public to express breast milk or to breastfeed babies under a bill filed by Sen. Lori Berman. SB 144 would require all Florida courthouses to have lactation spaces by Jan. 1, 2024, and the measure makes clear that the mandate "fulfills an important state interest."
— Again: Republican Sen. Joe Gruters of Sarasota last year nearly got legislation across the proverbial finish line that would have added regulations to the sale of kratom, a recreationally consumed plant with additive effects like morphine and other opiates.
— Dynamic freshman: Democratic U.S. Rep. Jared Moskowitz of Parkland, whose passionate speech following the Marjory Stoneman Douglas High School shooting in 2018 helped pass Florida's first gun safety law in two decades, will serve as a Vice Chair of the Gun Violence Prevention Task Force in Congress. Floridian Maxwell Frost, who rose to prominence during the "March for Our Lives" movement to become the first Generation Z candidate elected to Congress, will also serve in a Vice Chair role alongside 14 others.
— FOR YOUR RADAR —
Aside from coverage by Florida Politics, these stories are worth your time.
—"New COVID-19 variant XBB. 1.5 is fueling cases in Florida. Here's why you are risk, and what to do about it" via Cindy Krischer Goodman of the South Florida Sun-Sentinel— A new COVID variant has made its way to Florida, pushing case numbers higher and leading health experts to say the most transmissible version yet is certain to infect even those who have had the virus. Since Thanksgiving, the confirmed COVID case numbers in the state and positivity rate have more than doubled, and many counties, including Miami-Dade, Palm Beach and Broward, are once again considered to be at high risk for the disease.
—"Florida COVID-19 hospitalizations skyrocket as case counts become unreliable" via Chris Persaud of the Palm Beach Post— For the first time since COVID-19 hit Florida, case counts are showing the opposite of reality. Health officials logged a decreasing number of COVID-19 infections in the past week. But hospitalizations are soaring. Florida logged about 2,000 fewer cases this week compared to the earlier one, the U.S. Centers for Disease Control and Prevention reported Friday. Health officials documented more than 23,000 new COVID cases from Dec. 30 to Jan. 5, down from about 26,000 over the period from Dec. 22 to 29. But more than 1,000 patients with COVID have filled hospital beds statewide since Christmas Day, the U.S. Health and Human Services Department said Friday.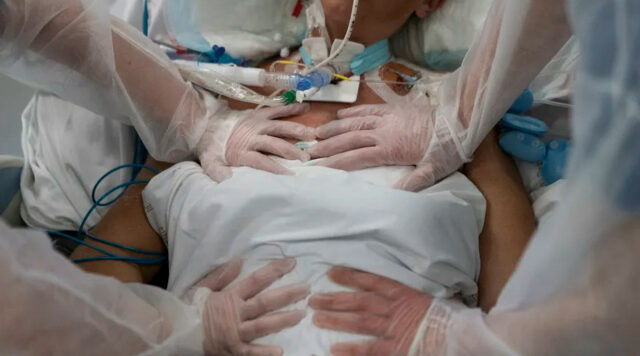 —"Florida patients won't benefit from FDA change allowing pharmacies to offer abortion pills" via Cathy Carter of WUSF — Walgreens and CVS, the two largest pharmacy chains in the country, have said they will seek certification from the FDA to begin filling prescriptions for abortion pills. But Laura Goodhue, with Planned Parenthood of Florida, says the change will not affect everyone. "It's a great step forward for millions of people except, unfortunately, people that live in states where there are significant abortion restrictions and right now that's pretty much the South and Midwest, including Florida," she said. Under state law, patients in Florida are not able to pick up the pills at a certified pharmacy or have the medication mailed to them. Instead, they have to schedule two appointments with a doctor at a licensed abortion-providing facility.
—"Florida doc who used sober homes, patients to bilk insurance for $127M gets 20 years in prison" via Orlando Mayorquin of USA Today— A Florida doctor who made $127 million by billing insurance companies for fraudulent tests and treatment for addiction patients was sentenced to 20 years in prison Monday, federal prosecutors announced. Michael J. Ligotti, 48, served as medical director of over 50 addiction treatment facilities, or "sober homes" in the Palm Beach County, Florida area. Ligotti ordered expensive, unnecessary urine, blood tests and treatment for patients to enrich himself, prosecutors said. Many such tests were performed at his clinic, Whole Health Clinic LLC. In some cases, a single test could cost thousands of dollars.
—"UF Health announces two medical leaders" via Gary Mans of UF Health News — UF Health has selected two seasoned health care leaders to serve in key roles aimed at optimizing patient safety, high-quality care and medical staff support. Timothy E. Morey, M.D., has been named chief medical officer for UF Health Shands. Jennifer L. Hunt, M.D., M.Ed., has been appointed chief of staff for UF Health Shands. Since 2013, Morey has served as chair of the department of anesthesiology, where he has modernized operations to better meet the needs of patients, students, residents, fellows and faculty.
—PENCIL IT IN —
Thursday
9 a.m. — The Board of Nursing Home Administrators meets. Place: meet.goto.com.
Friday
10 a.m. — The Department of Financial Services holds a workshop on proposed changes to Rule 69L-7.730 about health care provider medical billing and reporting responsibilities and Rule 69L-7.740 insurer authorization and medical bill review responsibilities. Join the meeting here.
Monday
Martin Luther King holiday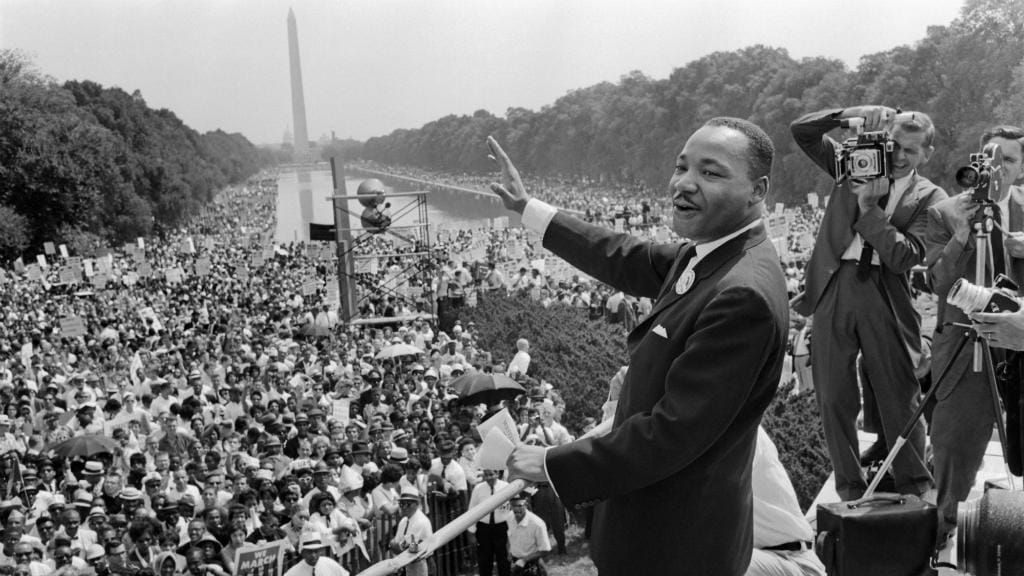 Tuesday
11 a.m. — The Senate Health Policy Committee meets and will be updated on the implementation of SB 1222 about acute and post-acute hospital care at home and will have a discussion on emergency room diversion innovations. Place: Room 417 of the Knott Building.
11 a.m. — Cabinet meeting. Location: The Capitol.
11:30 a.m. — The House Children, Families & Seniors Subcommittee meets and will have an overview of the Agency for Persons with Disabilities and the Department of Elder Affairs. Place: Room 102 of the House Office Building.
1 p.m. — The Florida Trauma System Advisory Council is meeting. Ocean Center Convention Center 101 N. Atlantic Ave. Daytona Beach. Visit the FL Trauma System Advisory Council webpage for links, agendas, and more information: floridahealth.gov.
1:30 p.m. — The Senate Children, Families, and Elder Affairs Committee meets and will hear a presentation from the Department of Children and Families on the Implementation and effectiveness of Senate Bills 80 and 96 (2021), and 7034 (2022), and the Implementation of the Office of Continuing Care. Place: 37 Senate Office Building.
4:30 p.m. — The State Communication PST Curriculum Committee is meeting to conduct general business and discuss the review of the State of Florida Public Safety Curriculum for updating. Place: Ocean Center Convention Center 101 N. Atlantic Ave. Daytona Beach. Contact Kimberly Moore at [email protected] for a copy of the agenda.
Wednesday
8 a.m. — The Florida Trauma System Advisory Council is meeting. Place: Ocean Center Convention Center 101 N. Atlantic Ave. Daytona Beach. Visit the Florida Trauma System Advisory Council webpage for links, agendas, and more information: floridahealth.gov.
8 a.m. — The EMS Advisory Council is meeting to conduct the general business of the council. place: Ocean Center Convention Center 101 N. Atlantic Ave. Daytona Beach. Contact [email protected] for a copy of the agenda.
12:30 p.m. — The Senate Appropriations Committee on Health and Human Services meets and will hear an overview of the Florida Medicaid program. Place: Room 412 of the Knott Building.
Post Views: 0
link