*Correction appended.
What do you want to know about abortion? We want to hear from you, our readers, about what we should be reporting and how we can serve you. Get in touch here.
The abortion ban was the last straw.
Alireza Shamshirsaz, a maternal-fetal medicine specialist, had lived in Houston for 10 years. He and his wife owned their house, and both of their children had been born at the nearby Texas Children's Hospital. Texas was home. But when the state implemented a six-week abortion ban in September 2021, almost a year before Roe v. Wade was overturned, everything changed. 
As someone who specialized in complex pregnancies, Shamshirsaz frequently saw reminders of just how far-reaching the abortion ban was — and how dramatically it compromised his ability to provide needed medical care. One day, he recalls, he treated a woman who was pregnant and excited to welcome twins. But one fetus began suffering complications, and the other's amniotic sac ruptured. There was no way she would give birth to a live baby. 
But at 15 weeks, she was too far in her pregnancy to have an abortion unless her life was clearly in danger. Medically, Shamshirsaz knew what the right course of action was, but legally, there was nothing he could do. He sent her home, telling her to return if she developed a fever or chills. 
When a few days later, the woman came back, she was in severe danger. She had developed septic shock, a condition that involves extremely low blood pressure, mental confusion and, in some cases, organ failure and death. They cared for her in the intensive care unit for two weeks. Shamshirsaz said the infection was so severe that the patient's kidneys suffered permanent damage. She would require an organ transplant within a year or so to stay alive.
All of this, he knew, could have been avoided if the patient had been able to get an abortion when she came in the first time. That realization was too much for Shamshirsaz. 
In June 2022, just weeks before the Supreme Court overruled Roe,  Shamshirsaz left Houston, taking a hospital-based job in Boston. Now, he said, he's not sure he will ever be able to go back. 
"I do want to do the best for my patients, and I need to work in an environment where I can provide patients with at least the standard of care," he said. 
The landscape of American health care has undergone an extraordinary transformation in the past several years, with the end of federal abortion protections allowing states to end access to the procedure, and the concurrent rise in bans on gender-affirming care. States that pass one such restriction are more likely to pass the other: Since last June, 13 states have begun enforcing near-total bans on abortion; the procedure is outlawed at six weeks in Georgia, and more bans are on the horizon. And so far, 20 states have passed laws targeting gender-affirming care, largely focusing on minors. Seventeen of those laws passed in this year.
Increasingly, the availability of often vital medical care depends on where you live. The barrage of bans has created a conundrum for medical professionals: Is it worth staying somewhere — no matter how much it feels like home — without the legal freedom to provide health care as they were trained or to receive care themselves? And if health care workers do leave, what do they owe to the people they leave behind?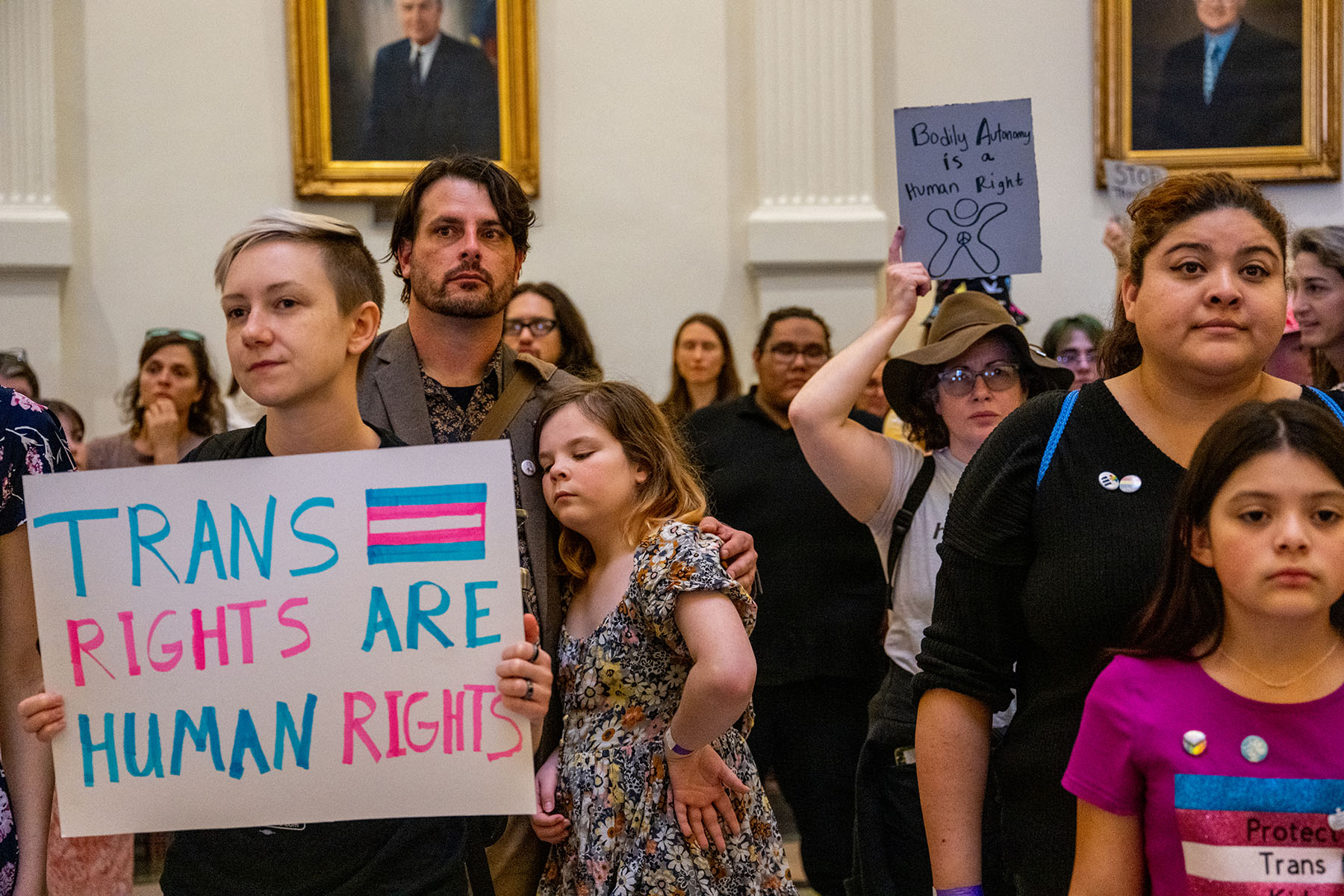 In few places is the tension more pronounced than Texas, the second-largest state in the nation. Since last summer, the state has enforced a near-total abortion ban. More recently, the state passed a law banning gender-affirming care for minors, which will take effect this fall. Already, Texas leadership has been taking action against hospitals that offer gender-affirming care for minors. Most recently, the attorney general initiated an investigation into Austin-based Dell Children's Medical Center. Doctors who previously staffed the center have left their jobs as a result. 
Physicians who provide adolescent medicine — a field that involves treating minors for conditions as varied as irregular periods and eating disorders — are making plans to leave Texas. Doctors like Shamshirsaz, a hospital-based physician whose job focuses on complex pregnancies, are realizing they cannot continue to practice in Texas. 
As a result, many medical professionals worry, comprehensive health care in Texas — home to world-renowned health care institutions but also a place already lacking in nurses, family physicians and mental health specialists — could become incredibly difficult, if not impossible, to come by. Similar patterns, they said, will emerge in other states where lawmakers have worked to restrict access to reproductive health care despite the objections of most medical providers.
"You're seeing a lot of doctors who don't want to practice in states like Texas and Idaho. They feel like they can't," said Sam Dickman, a physician at Planned Parenthood who moved from Texas to Montana largely so he could continue providing abortions after Roe was overturned. "If you just have a brain drain … to states where doctors are able to practice in a way that's consistent with their training, that's going to result in disparities in health outcomes down the line."
---
There is a dual burden on health care professionals: The personal implications of abortion laws are especially potent in a field like health care, where the vast majority of workers are women, especially in nursing, psychiatry, family medicine, and obstetric and gynecology. Even those who are largely untouched by the professional limitations of the state's abortion ban could be affected personally. 
"Many doctors will leave. Recruitment [to Texas] will be harder and harder, because people don't want to work in that environment, especially OBGYNs," Shamshirsaz said. "This is just the beginning."
Already, medical schools are collecting data showing just that. Across the board, 2023 figures show a decrease in medical students applying to residencies — the multi-year training program for newly graduated doctors — in states with abortion bans. In Texas, the drop is particularly sizable.
Starting in 2022, months after the state's six-week abortion ban took effect, the number of medical students applying to Texas-based OBGYN residencies fell by 10.4 percent, according to the Association of American Medical Colleges — while across the country, the number of applicants increased. The share of medical students applying to Texas-based residencies of any kind fell by half a percent that year. 
The trend has continued: In 2023, Texas saw a 5.4-percent decrease in applicants to its medical residency programs, with a 6.4-percent decrease for OBGYN, specifically. Both of those are significantly larger decreases than the national average.
Alexis, a third-year medical student in Dallas, has lived in Texas her whole life. Alexis, who asked to use a pseudonym because she fears speaking out could harm her residency applications, plans to pursue psychiatry, doing work that would be critical in undercutting the state's shortage of mental health care professionals. But she has no plans of staying, making a point not to pursue any programs in Texas as she applies for residencies. Instead, she said, she's hoping to move to California. 
The state's health care laws are a critical reason why. Alexis worries that people who are denied access to gender-affirming care or abortion will suffer psychologically. As a physician in Texas, she wouldn't be able to help them. 
"I don't want to try to fight against the state. We're not going to win that fight," she said. "Things like this that directly impact patients and also my ability to practice, and also my ability to receive comprehensive care — those are really big things for me."
It's a refrain she's heard often at school — from visiting lecturers and residents, as well as from other medical students. They love living and working in Texas, but they can see it is becoming impossible to provide care in the state. And as a result, they don't feel able to stay.
"It's very, very sad, because Texas has amazing health care — not just institutions, but amazing health care systems," she said. "It's really sad about what's happening and will happen."
There is early evidence indicating the impact the state's policies have had, said Meredithe McNamara, an assistant professor of pediatrics at Yale University who has tracked access to adolescent medicine in different states. She's spoken to colleagues in Texas who are preparing to leave the state because of its restrictions on gender-affirming care. That sort of exodus is hardly unusual. The exact same thing has happened, she pointed out, in other states that passed restrictions on care for minors, or where the state government has specifically targeted trans health care. 
She pointed as well to data from the American Board of Pediatrics showing that already, in states where the legislature has seriously considered a ban on gender-affirming care, the ratio of adolescent medicine providers to patients is far lower. Currently, Texas has only .5 providers per every 100,000 potential pediatric patients in the entire state. For contrast, Massachusetts has 3.2 such providers per 100,000 patients. Despite having less than a third the number of people as Texas, Massachusetts is home to more adolescent medicine clinicians.
As bans take effect and hostility increases, McNamara noted, the inequality between states will only grow, affecting access not only to reproductive health care, but to the other medical services. 
"The thing that's really heartbreaking is that families are so comforted when they get this care — not just gender-affirming care, but adolescent medicine and the full spectrum of what we provide. We are not afraid of complexity or suffering, and we don't really buy into this stigma of a lot of things adolescents deal with," she said. "It is just really sad and totally unnecessary that access to that care would be harmed."
The impact will likely be more severe in parts of Texas where health care was already more difficult to come by: rural areas, places with higher rates of uninsurance, and places where fewer doctors already practice.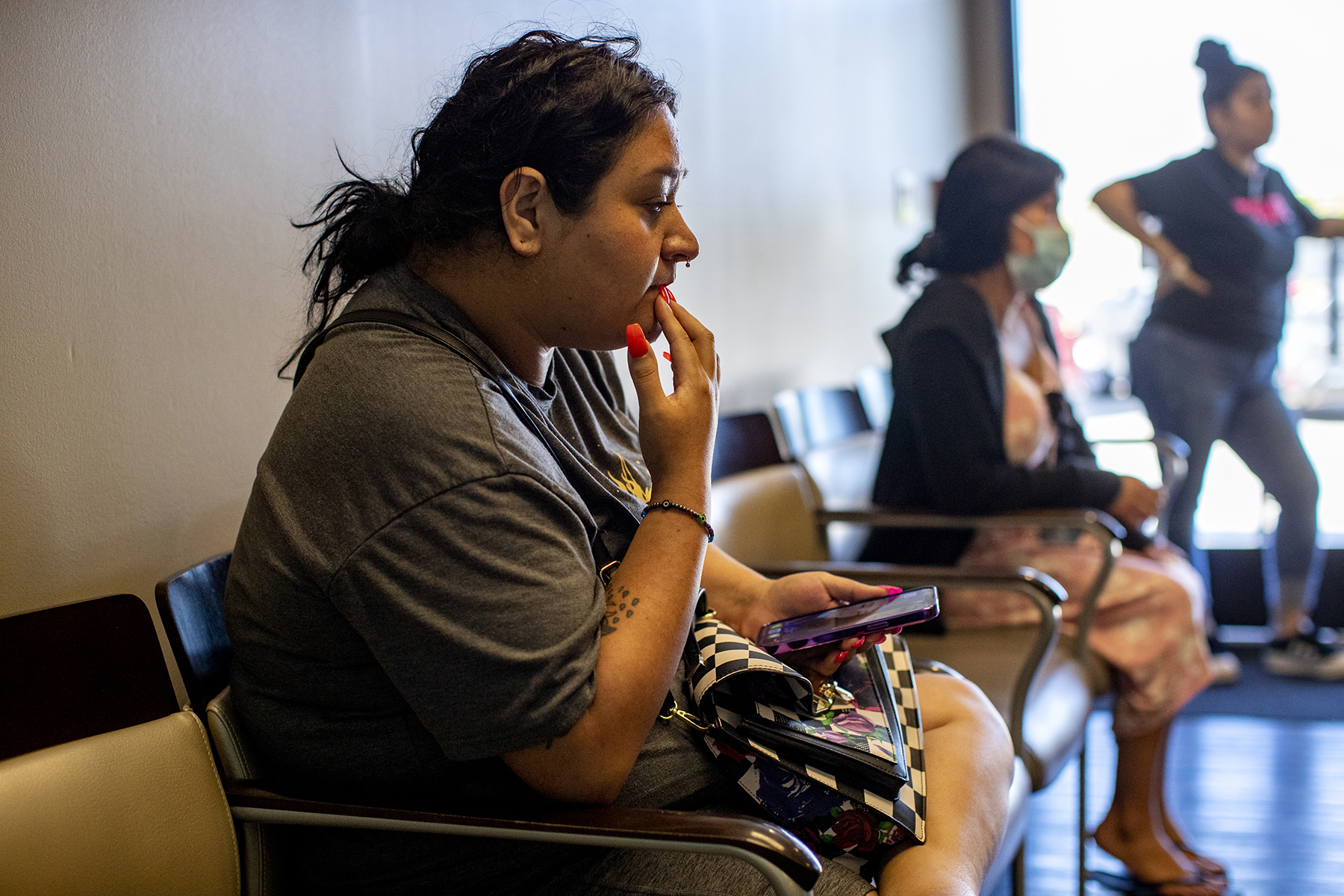 Tony Ogburn, an OBGYN at the Edinburg-based University of Texas Rio Grande Valley, has begun to see colleagues leave the Valley, citing the state's abortion laws as a key reason. 
"Anytime someone makes a move, there are other factors. But for several of my colleagues, that was a major reason," Ogburn said. 
Already, medical care in this region was harder to access, and now, the loss of doctors could have longer-term consequences. Research shows that when people have to travel more than 50 miles for OBGYN care, they suffer worse pregnancy outcomes. The farther they have to travel, the greater the risk. Now, the more health care providers who feel they must leave the state, the worse medical outcomes will likely become. It's a concern that weighs heavily for many doctors, Ogburn said.
"There are many people who feel strongly — I talk to them every day — who feel, 'I can't leave for that one issue,'" he said. "It's a moral dilemma."
---
If medical providers do leave Texas en masse, who will stay behind to care for the people who live there? That question has presented an ethical quandary to many medical professionals and students.
Some, like Ghazaleh Moayedi, an OBGYN in Dallas, argue that leaving ultimately may not make a difference. She ultimately expects Republicans in Washington to pass and enforce national restrictions limiting access to abortion. "There isn't somewhere else to go to escape," she said.
A lifelong Texan, Moayedi said the only thing that would change her calculus would be if she felt that the state was no longer a safe place to raise her child — and if there were somewhere else she could go that would feel safer, where she could continue to care for patients who needed her. As of yet, she said, that moment hasn't come. For now, she feels a duty to care for her patients, at least providing non-abortion OBGYN services that are still essential, and often difficult to come by.
The fear of leaving patients behind is a key motivator as well for Bhavik Kumar, a Houston-based family medicine doctor at Planned Parenthood, who offers gender-affirming care and used to provide abortions in Texas. 
"Every time I'm with a patient and providing care and answering their questions, I hear their fear and anxiety and concerns, and it always outweighs the concerns I have," he said. "How can I consider leaving? What would it mean for this person?" 
Still, Kumar has seen colleagues leave the state, with many saying they no longer feel able to provide ethical, appropriate health care. While he hasn't ruled out moving away, it would take a lot to make him take the leap. 
"I'll take it day by day," he said. 
Kam, a 25-year-old nurse in San Antonio, is doing similar calculus. They live in fear of being eventually targeted by the state's restrictions on gender-affirming care. Already this year, the state legislature seriously considered a bill that would have made it harder for health insurance plans to cover gender-affirming care, regardless of the patient's age. Kam, who asked that their full name be withheld for fear of professional repercussions, is intersex and relies on routine hormone therapy.  
Since the state banned abortion, they have seen patients afraid even to say when they got their last menstrual period — a common question to ask before, for instance, X-raying someone — or to answer questions about whether they are using any kinds of hormone blockers, which can be prescribed to young trans people but can also be used to treat specific kind of cancer. 
That fear in patients makes it harder to provide appropriate care, Kam said. Not knowing someone's full medical history increases the risk of giving someone treatment that is ultimately harmful. 
"These politicians are so one-track-minded that they don't realize these medications have so many effects," they said. "It scares me personally and professionally." 
Kam has thought often about leaving the state. But despite the personal and professional advantage of living somewhere, it's still a difficult decision. Their fiancé has strong family ties to Texas — from "probably even before the Spanish came to Texas" — and is hesitant to move. And for Kam, there is the burden of knowing that if they left, there would be one fewer nurse in San Antonio, one of the few metropolitan areas in South Texas where people can reliably access health care. 
"Are we making the problem worse if we leave? But at the same time, we've put all this time and effort into studying in school, getting our licenses, getting further licensed in other therapies, and things like that," they said. "And we have to think about our families, too at the same time. I wouldn't be helping my family if I went to prison and lost my nursing license." 
Correction: An earlier version of this article had the wrong last name for Sam Dickman.
link